---
Skills
---
Success is nothing you own. You make it.
Initiative, creativity and flexibility are prerequisites for long-term success in changing markets. We humans are the key to this. Only people are capable of action and learning in a company. And only people have the potential to stimulate and implement change. That is why employees are one of the most important resources for the future. One way to activate this resource more strongly for entrepreneurial goals is through personnel development and training.
 
Read more
---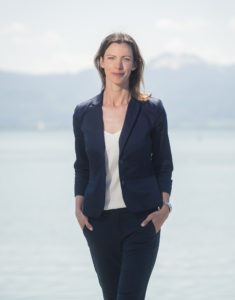 Lena Stoltefaut
Team development, mediation, conflict coaching
| | |
| --- | --- |
| Education | Graduate in economics (FH), business mediator |
| Work experience | Management activities in industrial and service companies |
| Born in | 1981 |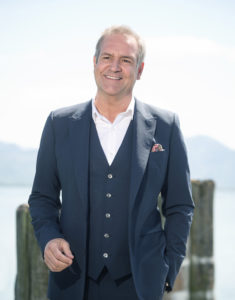 Hermann Stieglbauer
Leadership, sales and communication training, coaching
| | |
| --- | --- |
| Education | Graduate engineer |
| Work experience | Leadership and sales experience in the mechanical engineering and service industries |
| Born in | 1965 |
Ulrich zur Strassen
Leadership and management training, coaching, consulting on employee development and management
| | |
| --- | --- |
| Education | Executive Master in Training and Development (MTD), Diplom-Ingenieur |
| Work experience | Management, leadership and sales experience in various industrial enterprises, among others: Kulmbacher Aktienbrauerei |
| Born in | 1960 |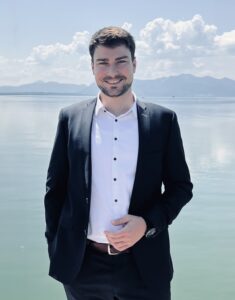 Josef Eisenberger
Consultancy for organisational development, leadership and management training
| | |
| --- | --- |
| Education | Bachelor Business Administration at the Vienna University of Economics and Business Administration; Master Supply Chain Management at the FH Oberösterreich in Steyr. |
| Work experience | Leadership, sales and management experience in various companies in the sporting goods and automotive industry. |
| Born in | 1991 |
---
Clients
---
In deutsche training we found a partner in the area of leadership development that trains our executives effectively and targeted. All this by keeping our corporate culture in mind and ensuring consistently high quality and acceptance. At all levels - from the team leader to the managing director and in all regions - Europe, Brazil, China and the USA.

Bernd Uebersezig, Head of HR Netzsch Group.
Erich NETZSCH GmbH & Co. Holding KG

The goal oriented preparation and consistent approach of deutsche training convinced us to perform inhouse training. … The involvement of our executives in the preparation and the strong focus on practical relevance were very convincing to us.

Pepijn Morshuis, CEO.
Trei Real Estate GmbH

For more than 12 years deutsche training is a strong partner in training our employees, specifically our leaders, commercial and technical personnel, as well as our site management team in leadership, time management and entrepreneurship skills through staff interviews, workshops, closed-circle-feedback rounds and focused seminars.

Klaus Gayko, CEO.
GAYKO Fenster-Türenwerk GmbH
---
---
Appointments
---
Get to know us
Get to know the German training, the modules, contents, instruments and methods in a one-day, free and non-binding information seminar.
---
---
Kontakt
---
Do you have any questions?
Contact us by phone, email or fax to receive further information and to clarify details. Or use our contact form.
---